Stylish Luxury Vinyl Planks in Lawrence, KS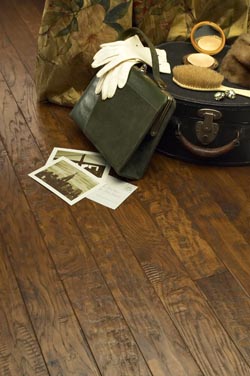 Give your floor a facelift! Improve the overall appearance of your home or business by relying on us for luxury vinyl planks in Lawrence, KS. We have a wide selection of stylish LVP floors that look like wood at our warehouse showroom. Not only do they look great, but they hold up well in moisture-prone rooms, such as bathrooms and kitchens.
To find fashion-forward flooring, come into our local store for luxury vinyl plank floor that offers excellent style and versatility, as well as durability. We offer hundreds of different LVP options to ensure you find the right brand, style, and color to complement your space. Our sales and design professionals are here to help you sort through all your options. We ask questions that narrow down the selection so you can make that all-important final choice. Let us do everything we can to make your shopping experience with us enjoyable and successful.
What Are LVP Floors?
Discover a luxury vinyl floor that is so gorgeous and realistic that you'll hardly believe it is vinyl. Today's advanced manufacturing techniques produce vinyl with the authentic appearance of hardwood floors. This realistic appearance is due to the embossing and photographic techniques that add all the distinct details. Most importantly, one of the most attractive qualities of an LVP floor is its price. With this flooring option, you get style, quality, and longevity at cost-effective pricing.
For those of you who adore the natural beauty of hardwood, our flooring showroom offers luxury vinyl planks with all the grains, knots, and whorls that are so enchanting with hardwood. These floors look just like oak, hickory, or cherry, as well as ones that appear to be hand-scraped, wire-brushed, or reclaimed lumber. Along with the realistic appearance, our vinyl plank has the strength and longevity that you would expect from wood floors. This flooring is tough enough to withstand heavy foot traffic in both residential and commercial settings. Maintenance is also quick and easy, as only the individual sheets need to be replaced.
A Water-Resistant Flooring Choice
LVP floors work well in any room and are easy to clean and maintain as well. All it takes is occasional sweeping or mopping. No toxic cleaners needed. As durable as it is stunning, LVT resists dents, scuffs, stains, and scratches too. Transforming your home has never been easier or more painless. Most importantly, luxury vinyl planks are water resistant. So, they go perfect in rooms that experienced spills, humidity, or moisture problems.
After you purchase your new LVP floors, we will be happy to recommend experienced professionals for luxury vinyl plank floor installation. We want to make sure you are completely satisfied with your floor shopping experience from start to finish.
---
Contact us for more details about the benefits of LVP floors. We proudly serve customers throughout Lawrence, Eudora, Baldwin, and Ottawa, KS, and the surrounding areas.