Services in Lawrence, KS
We're more than just a flooring store at Floor Trader of Lawrence. We offer specialty services ranging from commercial and residential installation to in-store area rug binding. Whether you are looking for new floors or need home renovation solutions, we're here to help. Start by stopping by our showroom in Lawrence, KS, and finish up your home renovation project with one of our professional services. Learn more about our services: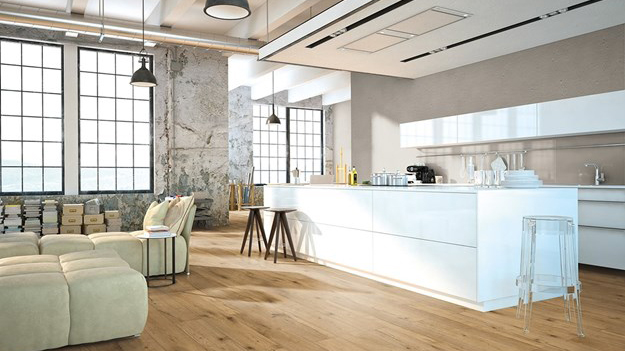 Commercial & Residential Installation
We provide comprehensive installation services for both commercial and residential properties.

Our in-house installers have years of experience and perform each installation with skill and precision.

We offer flooring installation as well as installation for custom tiled showers.
Financing
Work with us and

apply for credit

before you purchase your new floors.

Our financing options can help make your flooring renovation dreams become a reality and all within your budget.
In-Store Area Rug Binding
We can help turn remnants of leftover carpet from your installation into a beautiful area rug.

Area rugs protect hard flooring surfaces from everyday wear and tear.

Our team seamlessly binds your area rug with a strip of high-quality fabric and matches the new material to the existing carpet.
Property Management Services
We carry budget-friendly flooring solutions that are perfect for rental properties where move-ins and move-outs are common.

Our flooring options replicate high-end stone and wood looks that help attract occupants and increase a rental unit's value.

Our flooring products perform well, are low-maintenance, offer long-lasting beauty, and are strong enough to withstand multiple moves.
House Flipping Services
We can help you upgrade the cosmetics of a home you are trying to sell.

We offer special flooring and services to help you get the best flooring for your home and we can offer a quick turnaround when it comes to installation so you can sell the property in the timeframe you expect.

Our quality products come at an exceptional value and can improve the look of your home.
Home Builder Services
We offer services to organize flooring installation with builders and contractors.

We aid in the flooring selection, product delivery, and installation process.

When installing the floors in a newly constructed property, we work around the builder's schedule to make it as convenient and efficient as possible for you.
Customer Stair Runners
Carpet runners protect your hard surface stairs from wearing down and they add slip resistance.

We offer custom measuring, cutting, and stair runners installation services.

We have a great assortment of carpet runners in a variety of hues, textures, patterns, fibers, and designs to choose from.


Contact us to learn more about our services. We proudly serve customers located throughout Lawrence, Eudora, Baldwin, and Ottawa, KS, as well as the surrounding communities.